Believers In
CHRIST
Fellowship
is a Non-Denominational Full Gospel Church,
based in Smithville, Texas;
that has faith in Jesus Christ as our Lord and Savior.
It is our mission to serve both God and our community.
First, by bringing God's "Full Gospel" message to our church members, visitors and now to the world through multimedia channels such as YouTube and Facebook.
Second, through the support of missions both domestic and foreign. In addition to our missions support, we at BIC believe in the power of PRAYER!
1. The Scriptures Inspired by God – II Timothy 3:16
2. The Trinity – John 1:1
3. The Deity of Jesus Christ – I Corinthians 15:3
4. The Fall and Redemption of Man – Genensis 1:26
5. Ordinances of the Church – Mark 16:16
6. The Baptism in the Holy Ghost – Acts 1:8
7. Progressive Sanctification – Romans 12:1
8. Divine Healing – Isaiah 53:4
9. The Ministry and Mission of the Church – Mark 16:15-20
10. The Blessed Hope – I Thessalonians 4:16-17
11. The Millennial Reign of Christ – Revelation 19:11-14
12. The Great White Throne Judgment – Revelation 20:11-15 & Mark 9:43-48
13. The New Heaven and New Earth – II Peter 3:13 & I Thessalonians 4:17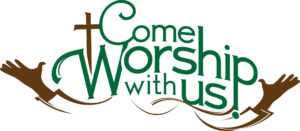 308 Whitehead Street
Mailing: PO BOX 123, Smithville, Texas 78957
Phone: +1 (512) 800-8531
teaches the word of God, that is both in-depth, but yet, easy to understand.
Pastor Grohman has over 50 years of serving in God's ministry, including being a missionary to the Navajo Indians in New Mexico.

John 3:16
– For God so loved the world, that he gave his only begotten Son, that whosoever believeth in him should not perish, but have everlasting life.

Psalm 100 King James Version (KJV). Make a joyful noise unto the Lord, all ye lands.
2 Serve the Lord with gladness: come before his presence with singing.
3 Know ye that the Lord he is God: it is he that hath made us, and not we ourselves; we are his people, and the sheep of his pasture.
4 Enter into his gates with thanksgiving, and into his courts with praise: be thankful unto him, and bless his name.
5 For the Lord is good; his mercy is everlasting; and his truth endureth to all generations.
She gradated from

Central Bible College

in Springfield, MO with a

Bachelor of Arts degree in Bible and a Minor in Missions.
Pastor J.V. Grohman,

is a

U.S. Veteran, where she served as a nurse in the U.S. Air Force.
She is a dedicated wife, mother and grandmother as well as having a strong desire to answer God's call to preach.
In addition to preaching the Word of God, Pastor Grohman plays the piano during "Praise and Worship".